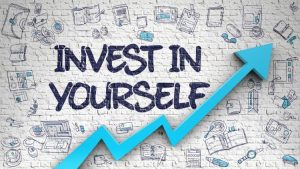 As someone who is involved in the sporting goods industry, you are no doubt aware of the challenges and opportunities that exist in this dynamic and competitive market. As you strive to grow your business and stay ahead of the curve, I wanted to take a moment to introduce you to the benefits of working with a business coach, as well as an expert in the industry.
A business coach can be a valuable resource for any business owner or manager who is looking to improve their performance and achieve their goals. Here are just a few of the ways that a business coach can help you in the sporting goods industry:
1. Develop a Winning Strategy: A business coach can help you develop a strategic plan that will enable you to achieve your goals and outperform your competitors.
2. Improve Your Leadership Skills: As a business owner or manager, your leadership skills are critical to your success.
3. Enhance Your Marketing and Sales Efforts: In the sporting goods industry, marketing and sales are key to driving revenue and growth.
4. Build a Stronger Team: A business coach can help you identify and develop the skills of your team members.
Doug Rifenburg is an expert in the sporting goods industry, with a wealth of experience in business development, marketing, sales, and leadership. He has worked with a wide range of clients, from startups to established companies, and has helped them achieve their goals and reach new heights of success.
As a business coach, Doug is committed to helping his clients develop the skills, knowledge, and confidence they need to succeed in the sporting goods industry. He takes a collaborative, hands-on approach to coaching, working closely with his clients to develop customized strategies that meet their unique needs and goals.
If you are interested in learning more about how Doug Rifenburg can help you and your business, please feel free to contact me at your convenience. I would be happy to provide you with additional information and arrange a consultation with Doug.
Call Doug at 716-523-4210 or email info@sportsbusinesscoach.com